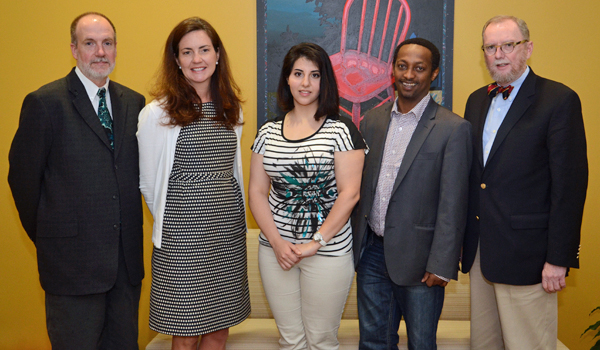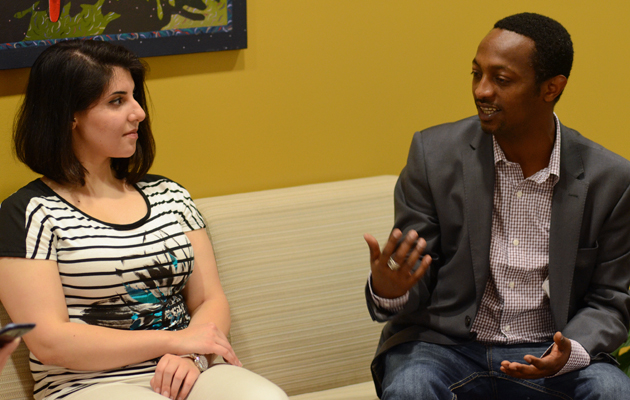 Two Georgia Perimeter students win Jack Kent Cooke scholarships
Two Georgia Perimeter College engineering students have received the prestigious Jack Kent Cooke Foundation undergraduate scholarship. Selected from 2,061 applicants across the nation, the two students became the 13th and 14th GPC students to receive the scholarship since the program was initiated in 2002.
Yitbarek Kazentet, a 34-year old nontraditional student and native of Ethiopia, and Rozhin Parvaresh, a 21-year old student from Iran, are the recipients of the scholarship that offers up to $40,000 a year for three years for them to continue their undergraduate education and earn their bachelor's degrees. The Jack Kent Cooke scholarship is the largest private scholarship for two-year and community-college transfer students in the country.
The scholars, both Honors students and members of Phi Theta Kappa, were nominated for the scholarship by their professors. They were selected by a national committee based on high academic ability and achievements, financial need, persistence, leadership and a desire to help others.
The recipients may use the award for tuition, room and board, books and required fees; and they may pursue any area of study.
Both students intend to study engineering. Kazentet is interested in pursuing a degree in petroleum engineering, while Parvaresh plans to study chemical engineering.
The two scholars are among 90 recipients of the JKC scholarship in 2015, making it the largest cohort of students since the program began.
Related stories:
JKC scholarship recipient meets challenges head-on
Award ends excuses, increases options, says JKC winner
if ($teaser || !empty($node_content['comments']['comment_form'])) { unset($node_content['links']['comment']['#links']['comment-add']); } ?>